CRAFTCOM COSPLAY CONTEST
ENTRY INFO IS BELOW
Mainstage Cosplay Contest Rules
Be careful onstage!
All Cosplay participants must be registered attendees of CRAFTCOM.
Staff members are not eligible to win in any category, though they can earn honorable mentions / "shout outs".
Presentations have a minimum of 30 seconds to be on stage. That way, the judges have enough time to actually do their job and see/judge your cosplay.
Presentations may not exceed 2 minutes unless you have received permission by an event organizer. Plan ahead. If your skit is affecting the flow of the program, or is running excessively long, we reserve the right to interrupt and end your performance. If your skit is so interrupted, it will not disqualify you from winning, unless you refuse to leave the stage.
NO blatant nudity/adult related content. This event is rated PG-13, and we are a family-friendly event. Please use some discretion with your character, props and presentation. Also, please keep bad language to an extreme minimum level.
Youth participants (ages 13 and under) can be accompanied by a parent/guardian. This isn't a requirement, just a suggestion, especially for children 10 and under.
Your entry must be finished before you get to the staging area.
Participants will be required to sign a liability release and a release for use of video and photo images.
For safety reasons, the following are not allowed:

Live animals
Substances which might damage or soil
Aerosol sprays
Projectiles of any kind.
No pyrotechnics will be allowed including but not limited to: fire, flash powder, explosives, smoke bombs or fireworks.
Entries that could potentially damage the event space / facilities, other participants or the wearer will not be allowed.
Illegal weapons of any kind are not allowed.
Prop weapons used as part of the costume are allowed with restrictions. You are expected to act responsibly with your weapon. If you decide to carry a weapon, by attending you accept any legal and financial responsibility for damage your weapon may cause to persons or property. PLEASE SEE THE CRAFTCOM WEAPONS POLICY (on the right).
Entries with electric power requirements need to be self-contained. There will be no access to electrical outlets on stage.

Surprise the audience, not the Cosplay staff. If you are planning something completely different, let us know well in advance. All information will be held in the strictest confidence. Also let us know well before the masquerade starts if there are any last minute changes to your performance! ^_^
All contestants must be able to move their costume on their own. So please no 80 lb wings or giant mecha unless you can walk up stairs in it.
There will be only one microphone available, and NEVER more than one.
People can only enter as part of one costume or group.
Audience are not allowed to run up to the stage area for any reason.
Audience members should be courteous and respectful. Please do not boo or shout negative things to contestants. ^_^
The Cosplay Contest Hosts have the right to eliminate any entry from the competition on the basis of taste, danger to the audience, building or yourself, violation of any of the above rules, or any other reason deemed sufficient.
Register for the CRAFTCOM COSPLAY COMPETITION at the COMICS, BEER, & SCIFI tent on MAIN STREET!
DAY: SATURDAY, JUNE 17th
TIME: 3:30PM
The CRAFTCOM COSPLAY COMPETITION WILL BE A BIT MORE RELAXED THAN MOST. THE EMPHASIS IS TO BE UNIQUE, CRAFTY, AND FUN! JUDGING WILL BE DONE BY THE CAST OF COMICS, BEER, & SCIFI.
COSPLAY CATEGORIES
CRIME FIGHTERS
(ages 16 and up)

Grand Prize:
YOUNG JUSTICE
(1-15 years old)

Grand Prize: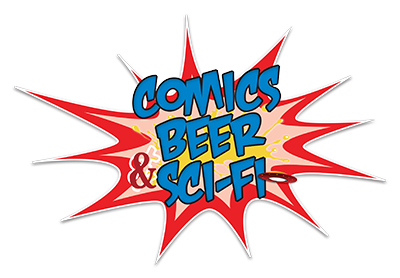 All prop weapons must conform to the CRAFTCOM Weapons Policy, which is as follows: All weapons must be non-working. No functioning projectile weapons – including water pistols, silly-string guns, and ping-pong pistols.
To ensure the general safety of CRAFTCOM attendees, we can't allow people to carry the following types of weapons or cosplay props:
Live steel of any kind including knives, swords, axes, martial arts equipment, shurikens, etc.
Any other type of bladed weapon.
Any weapon/prop that can currently, or could in the past, shoot a projectile ("projectile" includes water, aerosols/sprays, Airsoft guns with/without ammo or air, toy bows, etc.)
Anything generally awkward to carry, or that can't be controlled by the person carrying (i.e., it is so heavy, you are consistently dropping it, or cannot keep it from swinging into other attendees). CRAFTCOM Security staff will be the final determinant as to whether something is too awkward or too dangerous to be carried around the convention.
Any item that is deemed to be too awkward or dangerous to carry must either be taken to the attendee's car, or otherwise removed from the active areas of the convention.
Please, no clowning around or showing off in the common areas. Any weapon used in an offensive manner will be confiscated. Anyone who violates this rule may be disqualified from the competition and may be asked to leave the convention area. We expect you to use good judgment; with your help, we can continue to provide a safe environment.